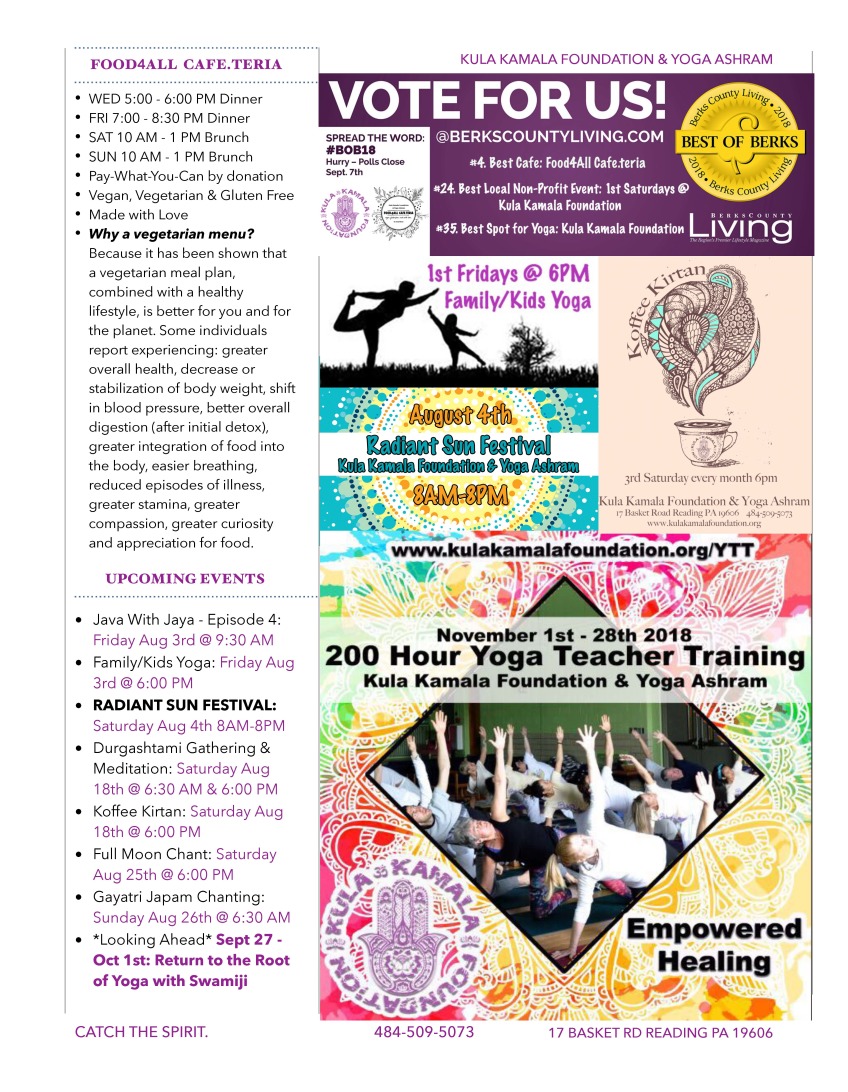 AUGUST WEEKLY CLASS SCHEDULE

These classes are available every week and fees are pay-what-you-can by donation unless otherwise noted. Pay-what-you-can does not mean free. Pay-What-You-Can allows students to support the Ashram according to their ability and intention, no questions asked and no judgments. Some people will pay less, some will pay more. If you cannot pay anything then we ask that you donate an hour of your time in service at the Ashram. Please note your contributions are what allow us to avoid setting rates for classes. Suggested donation is $10 per class and per meal. We prefer cash or checks so to avoid credit card fees but we do have a PayPal portal available at the front office.


Please dress comfortably, arrive a few minutes early, turn your cell phone off,
and no perfumes or loud talking please.


Students should have some experience before attending an Intermediate level class.


Now you can make your donation before you even arrive!
↓↓↓ Just click right here! ↓↓↓



Thank you for supporting your Ashram.